Tuesday May 29  1-9 p.m.
End of Year Pool Party at Spring Lake Pool
Cost is $7 (YMCA members are free)
Bring a packed supper/snack or money for the snack bar
We will travel back to the church at meeting time, regular pickup at SSUMC at 9:00pm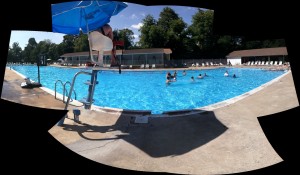 More in June:
Tuesday June 5 and 12  6:30-9 p.m.
Troop meetings at Steele Creek Park
Cost is free!
Mountain biking, disc golf, or whatever else you want to do!
Have supper before you arrive
A shuttle will leave from the church at 6:30
We will travel back to the church for pickup at 9:00
June 24-30 is our week at Camp Davy Crockett
no regular meeting at the church on Tuesday night
families are invited to join us for supper on Friday night
and then…
TROOP 8's JULY BLITZ!
A different activity each weekend in July!  More details soon…
camping at South Holston Lake
tubing down the Little River in Townsend, TN
day hikes on the Appalachian Trail
4-day backpacking trip