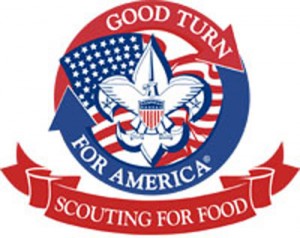 November 9-10:
Scouting for Food bag distribution and
Camping Trip to Bays Mountain Park
Service is a big part of scouting, and this is our largest service project of the year.  The Scouting for Food drive fills the shelves of the Food Pantry just in time for the holiday season.  After we distribute the food bags, we will be joined by the Webelos scouts of pack 8 for a weekend of camping at Bays Mountain Park.