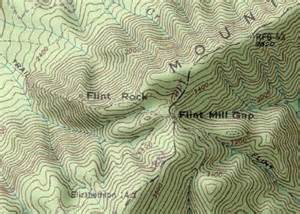 December 7-8:
Backpacking Trip to Flint Mill Gap on Holston Mountain
Imagine standing high on Holston Mountain, looking out in the distance to see the lights of Bristol, Abingdon, Elizabethton, and Johnson City.  That is the vista that awaits scouts who make this trip.  The hike is about three miles, from a radio tower atop Holston Mountain downhill to Flint Rock.  We will camp there for the night and hike out by way of one of the Holston Mountain trails, earning a special patch for this trip.
We will meet at the church at 10:00 on Saturday December 7.  Scouts need to bring their own lunch (to eat on the trail), supper, and breakfast, in addition to normal gear for backpacking (check out our website link below for a gear checklist).  The troop has tents available, and we also have a few loaner packs.  If you need to borrow gear, let Mr. Rutherford know ASAP.  Bring warm clothing that can be layered.  The extended weather forecast looks favorable for reasonably warm temperatures and only a slight chance of rain.
This is a great trip to a neat place that every scout should visit at least once.  Resources are available on the forms section of our website, www.troop8bsa.com, including a gear checklist and a handout on food.   We will be back at the church around lunchtime on Sunday.  As always, we will call for rides when we reach the church.