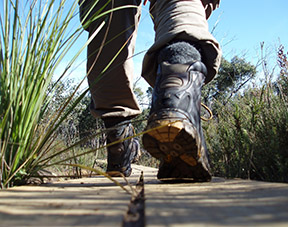 Let's enjoy this warmer weather by stretching our legs.  We are planning an easy day hike this Saturday.
Meet at the church at 9:00 a.m.  Bring a packed lunch and the "Scout Outdoor Essentials" – found in the handbook.  We will return to the church on Saturday afternoon.  Cost is $3 for gas.
Questions or concerns?  Call, text, or e-mail any time.