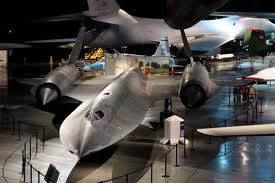 Details:
Cost for the trip is $110.  This covers camping fees, transportation, ticket to King's Island, and all meals.  Scouts may bring money for souvenirs or snacks if they wish.  Any scout who needs financial assistance should let us know.  It is our policy that finances should not keep scouts from participation in our program.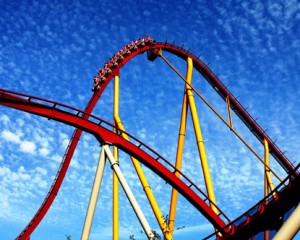 Gear to bring: sleeping bad and pad, appropriate clothing for the season, scout uniform, swimsuit and towel, toiletries and personal items.  Electronic devices will be allowed on this trip in the VAN ONLY and only with headphones.
Itinerary:
 Friday May 23
We will meet at the church at 1:00 p.m.  Any scout who needs a letter for school absence should let us know and we will provide one.  After loading the gear, we will drive up to Caesar Creek State Park in Waynesville, Ohio and set up camp there, stopping for a hot dog supper along the way.
Saturday May 24 and Sunday May 25
We will spend the day on Saturday at the United States Air Force Museum, the oldest and largest collection of military planes in the world.  Located on Wright-Patterson Air Force Base, this truly is a sight to see!  After our museum time has ended, we will return to the park for free time.  On Sunday, we will head over to King's Island Amusement Park in Mason, Ohio.  This park features roller coasters and also a water park, so there is something for everyone.  We will spend the day here, returning to the park for supper and overnight.
Monday May 26
We will get up and have a good breakfast, after which we will break camp and head back to Bristol.  We should arrive back in Bristol by suppertime, but we will call with updates once we are enroute.
Questions?  Call Mr. Rutherford anytime.