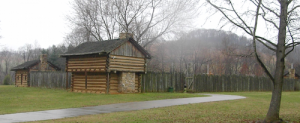 OCTOBER 9-11
Troop 8 is HOSTING the district camporee at Sycamore Shoals State Park this weekend, and it is going to be a blast!  This is the second in a series  of three historic camporees that highlight the Overmountain Men and the Battle of King's Mountain.
We NEED OUR SCOUTS to be present to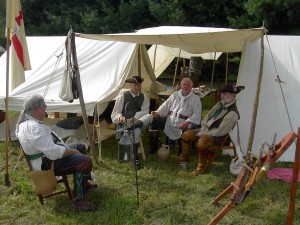 help with the event.  If you can't go on Friday, consider coming down on Saturday for the day or for overnight.  We hope all our scouts will participate!  
On Saturday, we will enjoy a day with the re-enactors.  Some of the activities available include knife making, tomahawk throwing, black powder rifle, fire building, 18th century firearms, clothing, and music, hide smoking and tanning, and more!  Parents and families are welcome to join us for Saturday's activities.
Details:
Meet at the church at 3:00 p.m. (or as soon as you can after school) on Friday October 9.  (If you can't come on Friday and want to join us Saturday morning, let us know.  We will have a group coming down then.)
Bring normal camping gear including mess kit.  Also bring your class A uniform.  We will use troop tents.
Cost for the weekend is $20.  This includes all meals and the camporee patch.
We will return to the church on Sunday afternoon.
Please let Mr. Rutherford know if you can attend!