Saturday, November 18th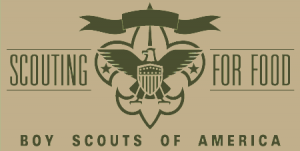 This is our most important service project of the year.  We need all scouts to help and also some parent volunteers to drive them.  Here are the details:
Meet at the church at 9:00 a.m.  Scouts should wear their uniforms.
We will divide into teams and cover our territory, picking up the donated food.
We will return to the church where food will be sorted and boxed.
Once all the food has been sorted, we will deliver it to the Bristol Emergency Food Pantry.
To celebrate a successful food drive and to reward the scouts for their hard work, a pizza lunch will follow.