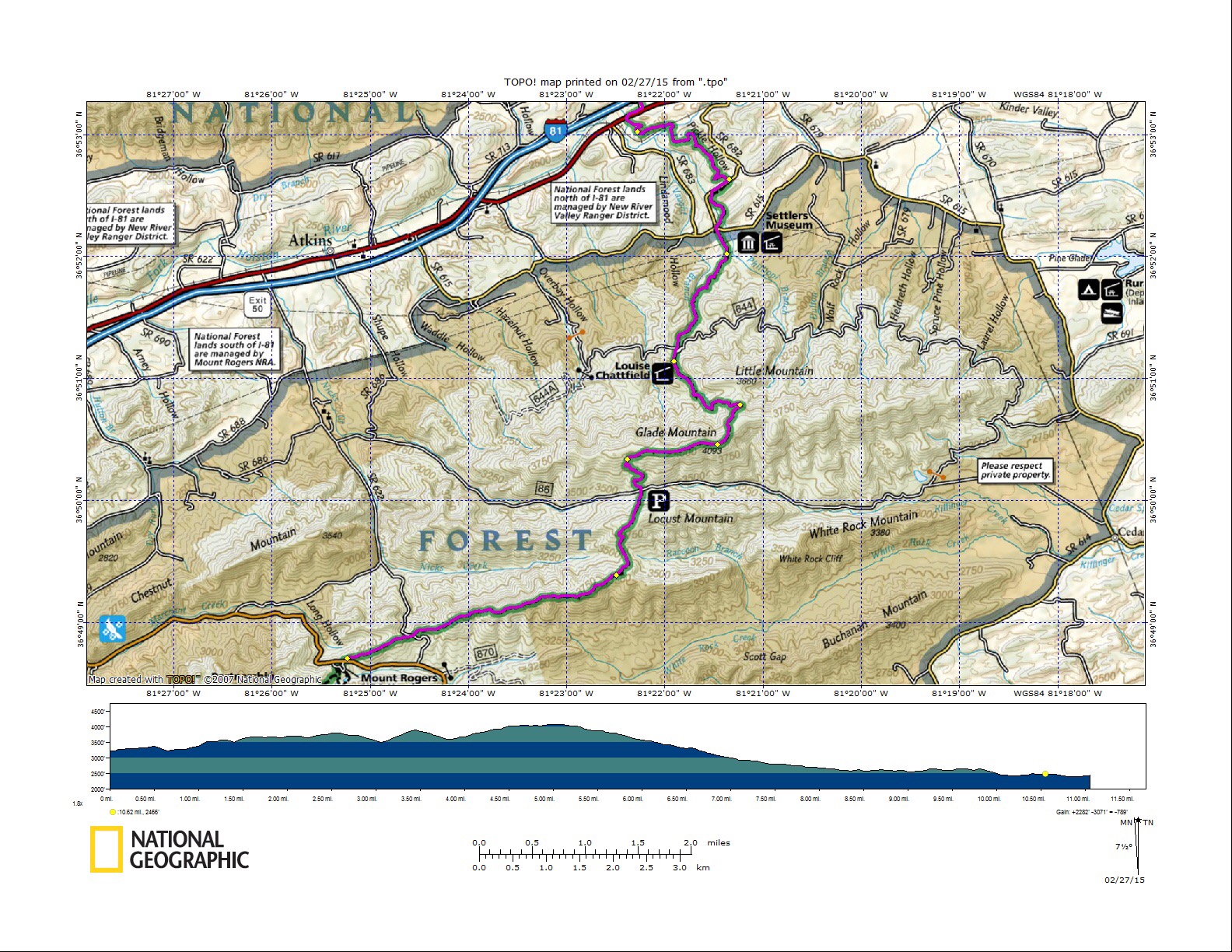 Meet at the church at 9:30 a.m. tomorrow(Saturday March 7).
A few notes on gear (a thorough checklist is on the website)
Backpack, properly fitted

Sleeping Bag (rated to 20°F or colder)

Sleeping Pad

Food, including two trail lunches, a few trail snacks, and a hot supper and breakfast which will be cooked in camp

Cup, plate, spoon, pot (or some combination of cookwear and eating utensils)

Warm clothing for layering – it looks like the weather will be great during the day, but it will be chilly at night.

Sleeping clothes (dry clothes packed separately, just for sleeping, such as long underwear, cotton gloves, toboggan)

Boots (not tennis shoes – it will likely be a little muddy due to the rain and snowmelt)

Water (carry 2 quarts; we will have water at the shelter)
Scouts can sleep in the shelter or bring a backpacking tent (available at the scout hall)
$2 for gas plus pocket money for a gas station stop
We will have water purification methods that everyone can share. We will also share stoves.
Our hike is around 7 miles on Saturday and 4.5 miles on Sunday. We should be back at the church by midafternoon on Sunday.
Call me today with any questions or any gear or packing needs.
Rob Rutherford